Combustion Management Systems
From simple combustion systems to more complex, modular systems, Lamtec offers a variety of Combustion Controllers for commercial combustion applications. Click on the products for more information.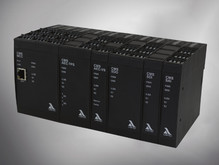 CMS: 'Combustion Made Simple' modular Combustion Controller
Up to 16 possible fuel curves, 20 assignable points per channel curve.
Up to 10 output/drive actuator channels.
Modular design to accommodate various combustion necessities from simple to complex.
Up to 3 channels fuel/air ratio control
CO/O2 control optional
Additional modules available for expanded features including load control, dual fuel, variable speed drive and more.
A simple Combustion Sequencer for basic commercial process applications.
Tech data for BC300 lists
General listing table (there was not a preconfigured listing for this information, as this item is not yet posted to the German site, but will be posted to ours)
Technical Data:
Power Supply:
230V +10/-15% 47-63 Hz
115V +10/-15% 47-63 Hz (on request)
Maximum pre-fuse:
10A slow-blow
Power Consumption:
Max. 30 VA
Digital Signal inputs:
Max line length 10 m
Max line length 20 m for the following signals:
Load+/Load-
Safety interlock chain for boiler
Burner ON
Reset
Alarm
Digital Outputs:
2 fuel valves max. 1 A cos ȹ 0.4
Relay for electrode operation max. 1 A cos ȹ 0.4
Combustion air valve max. 2 A cos ȹ 0.4
Operating message max. 2 A cos ȹ 0.4
Ignition Transformer max. 2 A cos ȹ 0.2
Alarm output max. 1 A cos ȹ 0.3
Resolution:
999 digit. 10 bit
Fieldbus coupling (optional):
PROFIBUS DP, MODBUS TCP
Housing:
Polycarbonate + ABS
Dimensions (H x W x D) (mm)(in):
200 x 115 x 61, 7.87 x 4.52 x 2.40
Weight (kg)(lb):
1.0, 2.20