LAMTEC America's all-in-one design in gas igniter solutions are the industry-leading solution to cost-effective replacement of legacy equipment in terms of installed cost and operational improvements.
Igniters that consistently light off main burners, provide reliable transition support, and have proven, tested to compliance, service life, are absolutely must-haves for fossil power (boilers and HRSGs) generation competing against renewables. Igniters that ignite and support fired heater burners thus eliminating a significant source of nuisance trips drop savings directly to the bottom line.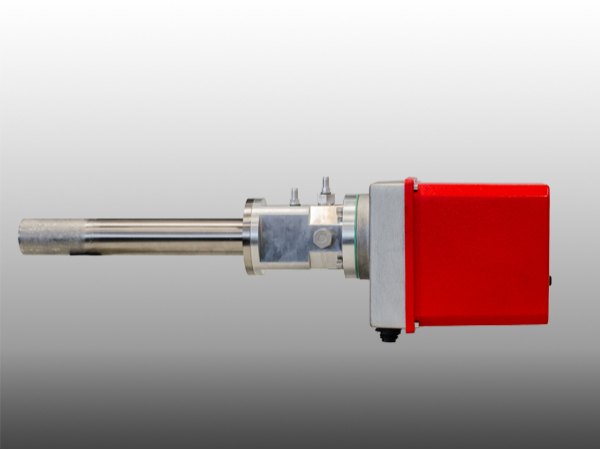 Supply voltage:
220 - 230 VAC (-15/+10 %). 50/60 Hz
120 – 127 VAC (-15/+10 %). 50/60 Hz
Ignition voltage:
8 kV
Power consumption:
100 VA ignition transformer
≤10 KV flame scanner
Electrical connection:
Plug with mating caonnector (standard)
Plug with mating connector with pre-assembled cable
Cable permanently connected
Cable length:
2 m – 100 m, Standard = 5 m
IP protection:
IP 65/IP 67
Housing:
Sea water resistant aluminium (standard)
stainless steel (1.4301/1.4571)
Coating:
Non (standard)
C2/C4 painting (option)
Tube length:
240 – 6.000 mm
Tube:
Stainless steel 1.4301, heat resistant end tube1.4841 (standard)
Stainless steel 1.4571 heat resistant end tube 1.4841 (option)
Fuel gas:
Natural gas, propane/butane (standard) coke oven gas, refinery gas (option)
Fuel gas supply pressure:
50 – 200 mbar above combustion pressure (standard) Orifice for higher pressure (option)
Air suppl pressurer:
Depending on the size
Cooling air flow:
Depending on the size, at least 50 % of combustion air flow

Approvals:

For SIL 3 flame monitoring device F130I:

2009/142/EC
2014/68/EU
SIL 3
Pilot burners are necessary to secure ignition of main burners in the application of industry furnaces and combustion plants. The GFI model series in its standard design will be delivered with an integrated ignition transformer, ionisation electrode and ionisation flame scanner (both SIL 2 certified and EC type approved).
GFI models in their standard version, are approved for intermittent operation. The SIL3 flame scanner and protection class IP 65, this basic version can be applied almost anywhere.
The integrated components as well as material selection allow for use as a pilot burner. Through the application of SIL 3 flame monitoring, operator's requirements with regards to a modern, up to date safety technology can be met.
Thermal Power [kW]
Tube Diameter [mm]
Tube Length [mm]
GFI48
150
48,3
240 - 6.000
GFI70
300
70
GFI89
700
88,9